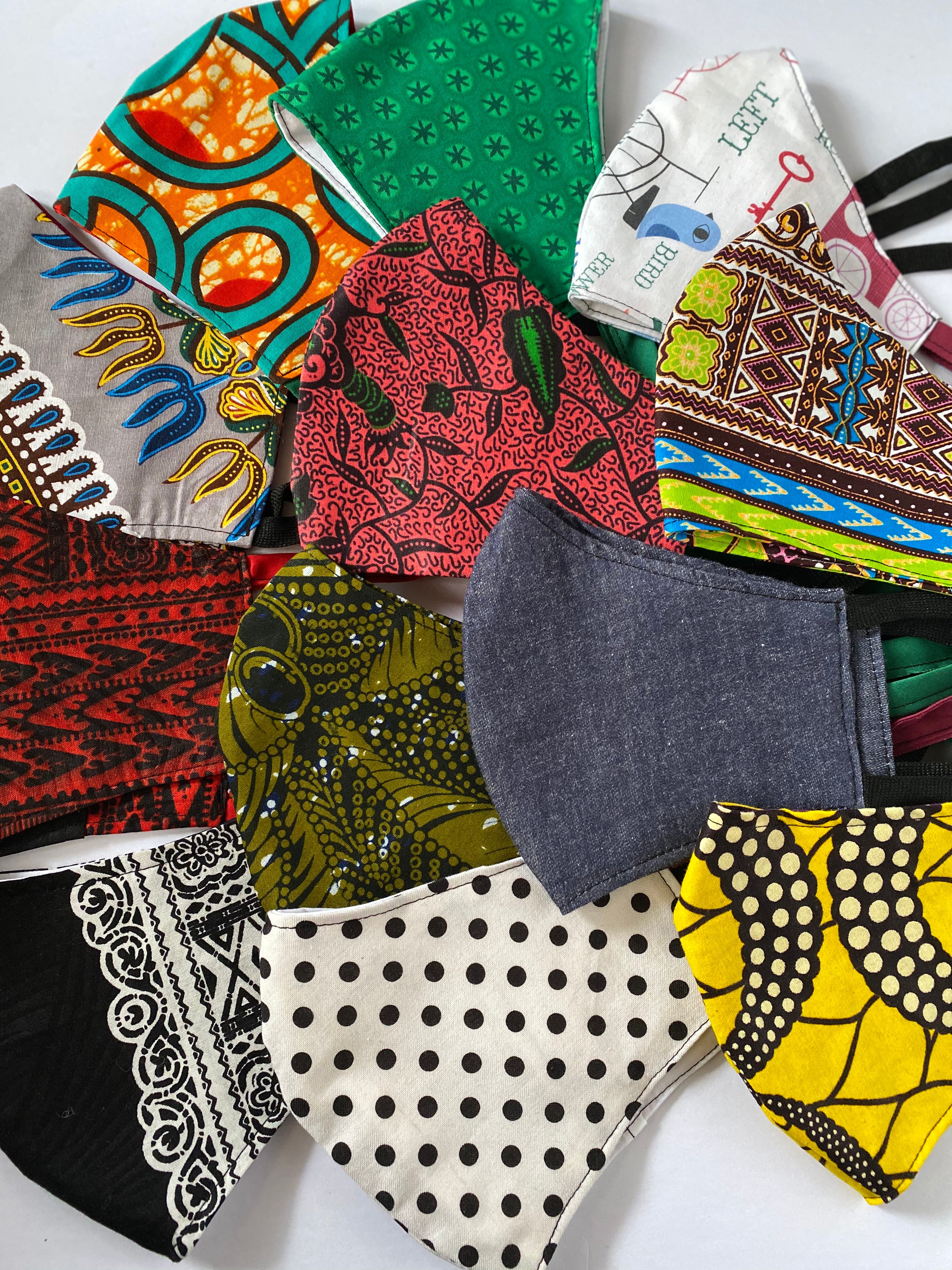 Although trends change with time, one thing that remains the same is the ability of fashion to act as a way for people to express themselves. Even throughout trying periods in quarantine that many people are going through across the world, fashion persists and acts to bring back people's individuality and freedom. It is unlikely that a few months ago anyone could have predicted that the newest spring fashion would be a face mask aimed at conveying a person's identity and personality all while protecting them from their very friends and neighbours. With recent events in the pandemic, we have all been asked to stay at home and to physically distance from one another. This is a hard task for many people, as we rely on connection and emotion. People around the world are adapting to these norms by turning what could have been a way to isolate us further through the covering of our smiles, to a fashion trend flashing creativity, individuality and self-expression. The mask trend demonstrates that even with the pandemic taking away people's freedom, fashion persists as people fight for their right to express themselves.  
The Individuality that Masks Represent
Masks are a small accessory with a big purpose. The immediate necessity of the mask is paving the way for a booming fashion full of creativity and individuality. Like any purse, scarf or accessory, there are endless possibilities to personalize this article of clothing in a way thatcomplements an outfit or a personality. Over these past few months, there has been a surge in personalized masks with an infinite number of designs. Some people have used masks to represent a brand they shop wearing masks with Gucci, Chanel and Louis Vuitton emblems. Other people are using masks to complement their outfits, mood or activity. There have been solid coloured masks, bedazzled masks, tie-dyed masks, cultural masks, cartoon masks, and DIY embroidered and painted masks. Even children are embracing the trend, wearing masks with their favourite cartoon whether it be Frozen or Paw Patrol. The mask trend also presents a further opportunity for people to represent their culture, with many of the designs and cloth matching traditional clothing.

The Transition 
Celebrities were some of the first to make the transition, sporting masks on their daily outings and even including them in fashion shows. The masks were originally used to raise money and awareness for those affected by the Covid-19 pandemic. However, the trend has since taken off as a method for people to make an identity for themselves while they have no choice but to cover their faces to protect the spread of the virus. Fashion is often taken for granted as a mode of self-expression solely when really, most trends are derived from necessity and purpose. This is not the first time that we have made the jump from function to fashion. Pants were utility-based with pockets for storage, scarves were used to keep warm and healthy and hats were designed to keep the sun off a person's face. Similarly, in the future, we will look back and see the origin of masks as the prevention of a worsening pandemic. However, the transition is occurring from a need to a want in order to forget the harsh reality and focus on the creativity and individuality side of this fashionwear. 
 
Masks are not new to many people in the world. They have been used in the medical community for years. Likewise, it has been the cultural norm to wear masks in Asia for decades due to mindfulness and concern for the well-being of their community. The USA and other countries have resisted this mode of fashion in the past but with the recent pandemic in their own country and celebrity endorsement, people around the world have converted to accepting these changes and getting creative with it. This is also not the first time that masks have been used as a form of self-expression. Masks have traditionally been used in the arts and theatre to convey emotion and meaning while covering the face. Therefore, with the utility, cultural and artistic history of masks, many purposes have come together to create a trend that is both necessary and desired world-wide. 
Solidarity in Fashion 
Fashion has always been a platform for self-expression, and it continues to be throughout this pandemic. Creative and unique masks are a practical way to spread awareness about the importance of Covid-19 prevention while also reflecting a person's personality. This is a trend that is only likely to grow as we prepare for future pandemics and climate change. The medical purpose is becoming linked with creativity and fashion to create a trend that will benefit many. As a result of this trend covering up the most important element of a first impression – the face and smile, the style of mask is a critical way to display who we are. The first impression and connection we have with those around us is important in a time such as this when we are so isolated. The world has taken lemons and made lemonade by reinventing the mask from a symbol of prevention and protection to a trending fashion filled with creativity. This is the definition of fashion, taking something ordinary and making it extraordinary. While the purpose of the mask is to create solidarity amongst us all in order to protect one another, we are still allotted individuality and self-expression through unique designs. 
 
By Emily Slusarek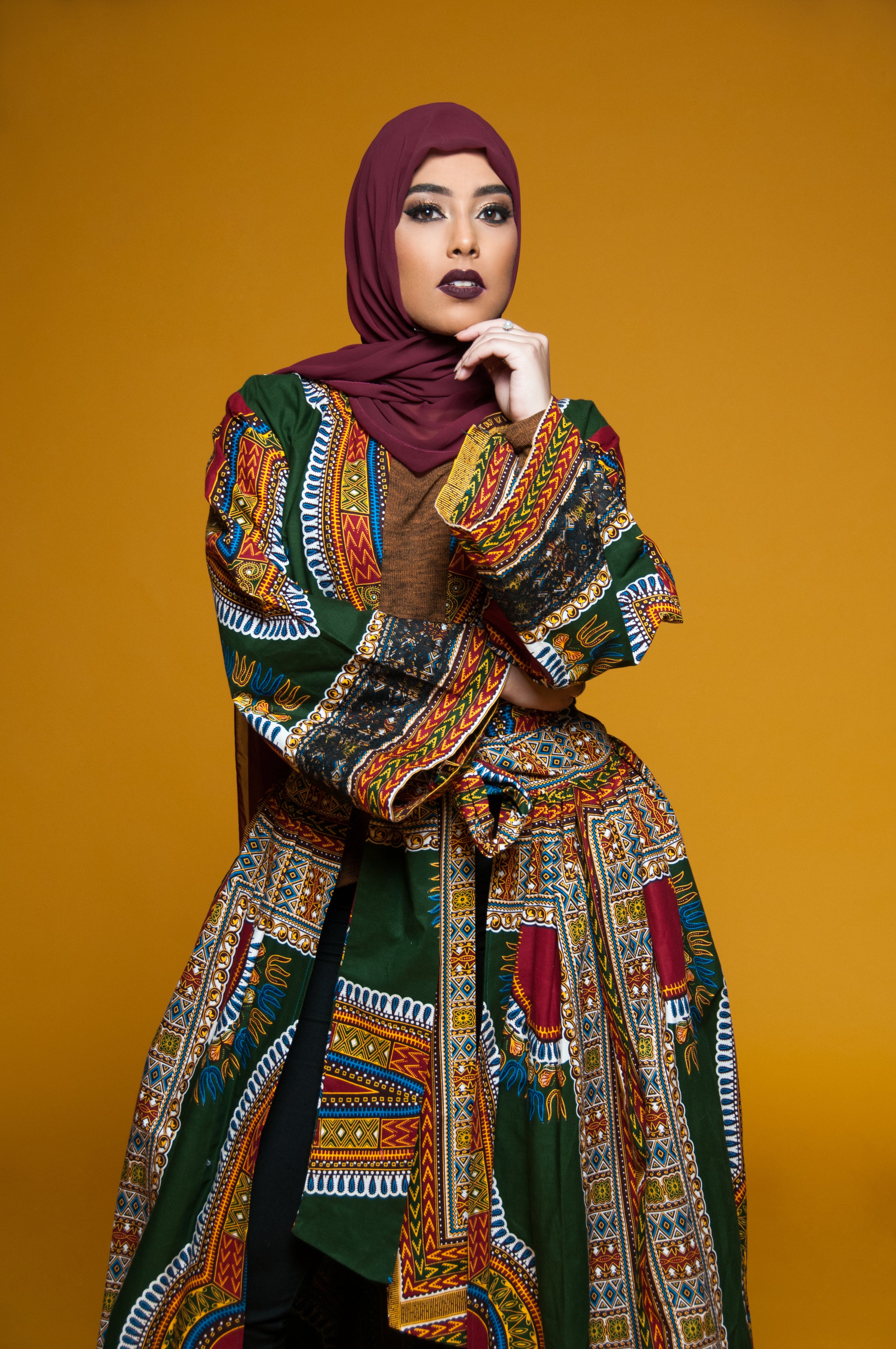 Modest Fashion Is Here To Stay
Modest Fashion is Here to Stay  It would seem that fashion in Western society has taken a 180 in the past few years. From the mini-dresses and crop tops of the early 2000s to the conservative, box...
Read more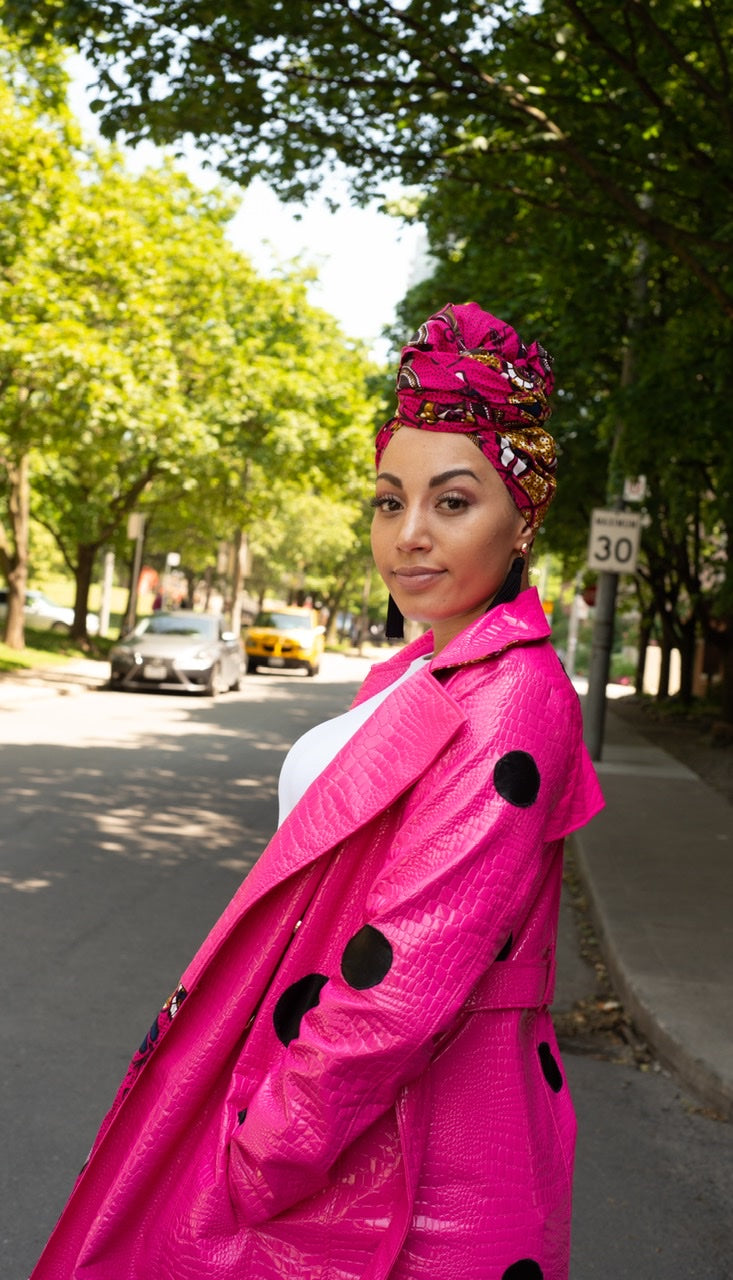 I have been working with vegan leather for the past two years and I love it. Vegan Leather is infinitely better for animals and produces a fraction of the amount of CO2 that animal leather does. It...
Read more