Article: Modest Fashion Is Here To Stay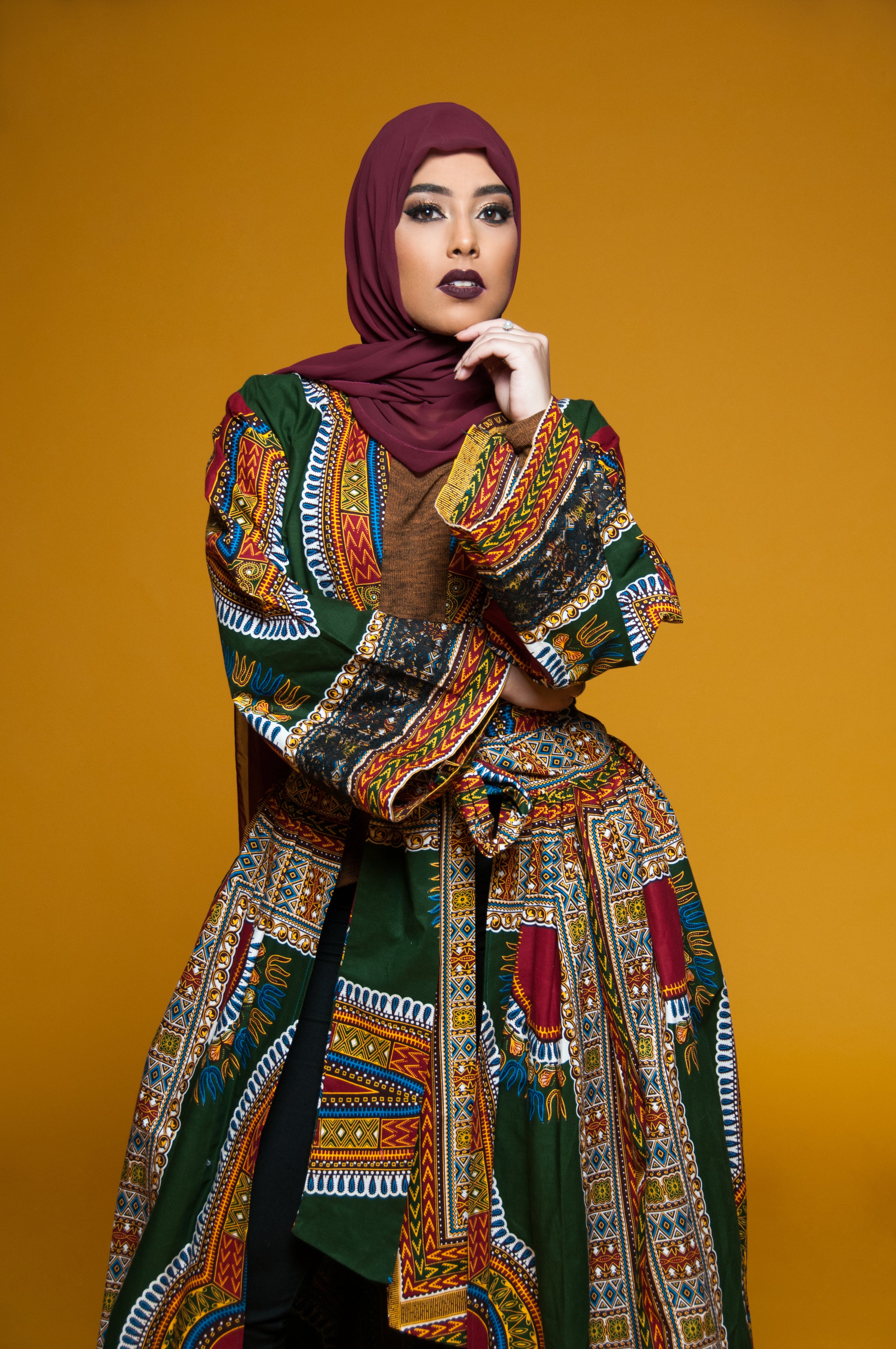 Modest Fashion Is Here To Stay
Modest Fashion is Here to Stay 
It would seem that fashion in Western society has taken a 180 in the past few years. From the mini-dresses and crop tops of the early 2000s to the conservative, boxy, silhouettes we see today, 2020 is one step closer to a modest fashion take over. Modest fashion is a rapidly growing industry driven by a woman's desire for simple elegance and clothing reflective of her beliefs and comfort level. It involves remaining stylish and collected while being relatively covered up. 
 
Exhibited by the long-line dresses and high necklines that rule social media, we see women taking a new approach to an old style. Tabloids mark this as a new trend in Western society, but really, modest fashion is timeless. Looking into history, the Victorian Era displays the perfect example of a well-known past in dressing modestly. Women remained covered up in conservative elegance. This traditional look continued as a style until the 1950s when the waists began to get tighter and hemlines began to rise. However today, giving off a bold, yet simple appearance modest fashion is making a full-blown comeback. 

Old Style, Modern Twist 
The modern twist taken on traditional modest fashion is what has allowed this style to grow so rapidly. Looking around today in Canada you will see an astounding number of ethnic backgrounds, cultures, and religions all with unique definitions of their identity. With traditional styles from kaftans to African prints, modest fashion has become a hybrid design, drawing elements from many backgrounds and stories. It can be celebrated by anyone, any race, any size, and any religion. Although this conservative genre has roots that are diverse and segregated, we see today an all-inclusive style welcoming people from around the world and celebrating our pasts in modest fashion. 

An attractive feature of modest fashion today is that it can be worn for many reasons and occasions. You want to be alluring? Do so with class and simplicity in a modest, fitted silhouette. You want to be comfortable yet elegant? Do so in a bold, coloured look with a relaxed fit. You want to wear an outfit that shows your character but matches your religious beliefs? Do so in a colourful print, with a conservative line and flowing fabric. The possibilities are endless, and anyone can wear it. This is a broad style that meets the needs of many, taking a traditional look and adding a modern twist. 
Diversity is In
Diversity is in, in modern fashion. The world is looking for ways to represent our diversity, and fashion presents that opportunity. Incorporating history with modern fashion today is one way to create an accepting style, worthy of anyone. Covergirl was a leader in this trend of ethnic representation, having Queen Latifah join their brand as a model. Most recently, Nike has come out with the Pro Hijab. This has been the beginning of a movement. Diversity is sought after and a market that companies are looking to provide to. Modest fashion has taken off due to things like the rapidly expanding community of Muslims looking to wear clothes that are comfortable, represent their beliefs but also fit with modern fashion today. Modest fashion gives these women that option.   
Many designers use this style as a method of expressing their culture and telling a story of their heritage. Others use their traditional designs to take a temporary approach. Using elements from past traditions and modern Western fashion, we see a hybrid, contemporary style emerge. With unique fabrics, fits and patterns, modest fashion tells a story on its own without a need to draw attention to the body wearing it. It can be worn both casually and formally. Its versatility, practicality, and ability to conform to a woman's individual beliefs is what makes this design so powerful. It is a style that allows people to express their heritage but branches into Western fashion enough to allow for individual expression and creativity.  

Many people associate modest fashion with a religious background and cultural tradition and feel as though it is not for them as a result. Modest fashion today is so much more than that. The creator of The Wifey Collection states that modest fashion is "a collaboration of [her] beliefs and comfort level" which is why she chooses to dress modestly. Modest fashion draws attention to the expression and inclusivity of its design while remaining broad and reserved. 
Simple Beauty 
Modest fashion's relaxed silhouettes and long-line fabrics give a simple look to the design. Simple beauty is all the rage in fashion. It encompasses astonishing, modest designs with the idea that an outfit took minimal effort to prepare. It's a style that many celebrities are embracing in both formal-wear and day-to-day life. With their hair tied back, and a conservative line hiding their curves, the design does the talking and pulls out their natural beauty. When you look effortlessly beautiful, it feels like a true accomplishment. 
Therefore…
Modest fashion can be used to show that there are no boundaries between people of different backgrounds and identities. Our cultures and ideas of fashion come together as one when it comes to modesty. It is a style that is becoming overwhelming popular between such different women that empowers global inclusivity. Modesty is a way that you can respect your comfort level, beliefs and values while still being fashionable and expressing your personality. Modest fashion is timeless, diverse and it is here to stay.  
 
www.instagram.com/thewifeycollectionofficial 
Emily Slusarek